Testimonials
Stop, Look, & Listen, to Discover what these clients learned to understand ... easier and faster than they thought possible! CLICK ON THE LINK, THEN USE THE Back Arrow TO RETURN HERE.
ow.ly/VPv8l
Donna: Burning Mouth Syndrome (BMS) - "Gone in a weekend, after 5 yrs of suffering"
There is no known cause or cure for BMS ... until perhaps now. If you suffer from this or any other Chronic Pain, call for a Free Consultation. Donna was one who said she had "tried everything", including treatment at perhaps the finest hospital in the nation, with considerable economic expense. She learned what she needed to understand to FlipTheSwitch on her symptoms and become pain free. Find out how, by calling for a Free Consultation
760-705-8020
http://ow.ly/VPv8l
The significance of these cases, is that all had been unsuccessfully attempting for years, to find solutions to their presenting challenges.
This is "non-traditional by design", and the reason to open-mindedly pay attention to these processes that are not yet acknowledged by much of allopathic medicine ... is, because they work. Repeatedly, clients are able to discover what they need to understand, so they can Flip The Switch, and step into a new reality that supports their wellness, and consequently, that of every person they interact with. Truly ... "this changes everything". Those who have desire and courage perform their own transformations. They make miracles occur in their lives ... after nearly giving up and accepting that they were fated to suffer.
Billie: Relationship / Stop Smoking / Pain . . . "I never would have believed it was possible. It was a miracle! I've had pain every day of my life, all day for 10 to 15 years, and today I now have none. Zero – and it feels so awesome. Thank you so much. And I also stopped smoking today after trying everything numerous times. I've been a smoker since I was 16, and I'm almost 39. I know I'll never smoke again. I won't rob my 2 kids and leave them without a mother. This is just unbelievable. I'm so grateful."
Day 3 - "I still have NO URGE TO SMOKE AT ALL !!!! Thank you sooo much!!! You changed my life for REAL!!! I FEEL AMAZING!! I've been journaling ALOT and meditating too which is something I had such a hard time doing before!! Even relaxing was impossible before but not now!!!!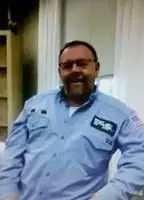 Guy: Anger, Relationships, Pain
Listen to Guy's story about how he sabotaged every relationship because of Anger issues, and how he learned to gain control of those impules.
This is not to say that these processes are easy one-and-done deals, because as with anything in life ... if we discover a practice that works ... if we discontinue the practice, our performance declines. The extraordinary possibilities unleashed here come with easy followup processes, and hold great promise for improving overall wellness ... with an ability to live a more joyous life that supports all.
https://www.youtube.com/watch?v=LF9ScdI_bJg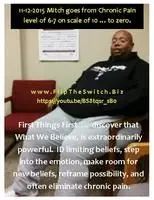 Mitch: Pain Relief.
https://youtu.be/BS8tqsr_sB0
One of the issues Mitch wanted to work on became much easier after discovering how to reduce or eliminate his chronic pain. His Stress levels were impossible for him to deal with ... without a system to address the various environments from which they were constantly introduced into his daily life. We turned what he perceived as overwhelming unmanageable challenges, into a completely different view of how, with awareness, the emotions that once were threatening ... became signals for actions he was now capable of taking to gain psychic self-regulation. He's back in control.
Sydney: Anxiety ... "Again thank you so much for showing me ways to overcome my anxiety. I feel like a different person and I cannot thank you enough for your help!"
https://www.youtube.com/watch?v=QgmrW8hDdNI&feature=em-upload_owner
Lisa: Acute Anxiety, Migraines, Pain
https://www.youtube.com/watch?v=PjmsCereLIA
Life coach/ counselor Communication with this coach was beyond belief. I just lost my husband through a sudden death and I couldn't deal with anything. He provided extraordinary compassion and guidance through this very, very difficult time
Jan B. on August 28, 2015
Roy is a fascinating individual and I left there more relaxed than I've EVER BEEN IN MY LIFE!! Plus with the knowledge that I'm NEVER gonna let cigarette addiction rule my life EVER AGAIN!! If you are struggling with something then give Roy Cooper a call because he will show you how to FLIP THE SWITCH in your life just like he did in mine!!!!
I still have NO URGE TO SMOKE AT ALL!!! Thank you sooo much!!! You changed my life for REAL!!! I FEEL AMAZING!! I've been journaling A LOT and meditating too which is something I had such a hard time doing before!! Even relaxing was impossible before but not now!!!!
Billie B. on September 18, 2015
My Friend, How can I ever thank you? You most likely saved my life.
There have been a lot of changes in my life these past 2 yrs. Both internal and external. ... getting to the painful, core truth about me, my life, and where i am going... I am always trying to discover the real me, the me I was intended to be before I closed off so much due to one thing or another....to find and know real happiness, because I always knew there had to be more....and you know, honestly up until a few months ago, I was pretty much spinning my wheels. I knew in general what I needed to reslove within myself, just didnt know how to do it...and then I was introduced to this wonderful, wonderful man,Roy Cooper who agreed to try a "different" approach to some therapy. (Skype) because he is in Ohio and well I am in Fl.
It was in no uncertain terms very successful (Healthcare Provider)
It can often be difficult for those in the Wellness Industry, because they give so much. ---Place the oxygen mask upon yourself before assisting others.
Roy,
Thank you for your wisdom and intuitive force.
I have studied your e-mail, and am quite amazed at the depth of your perceptions. I am versed in reading, yet this fascinated me as much as any great work. I always loved philosophy, but this combines spirituality, religion, and present-day mindfulness in a way that my studies of philosophy did not touch. If I may, Oprah's Super Soul Sunday guests come to mind. It does, however, rekindle my interest in the field of philosophy once again, to study the old masters as well as continue to delve into the new age versions of life. (Educator – Masters in English /)
Thank you Roy for your patience, understanding, and giving of yourself while I "downloaded". When I came home, plus all evening I kept looking around in my mind for the "doctor fear"-couldn't find it-couldn't arouse the anxiety about it--amazing to me and wonderful-bet you are not surprised! It's slipping back in a bit, but I have been tapping and am now reading "Courage". I've read all your attachments and hope to put together a plan when I see you on Friday at 11 am. When the student is ready, the teacher appears-thank you again for shining the light on a new path which I so desperately needed.. / People are not coming to you looking for another doctor, they want the alternatives you offer--you are a well qualified specialist in another field which has not been available in this area. Thank you for the healing visualization you offered-I already feel better, plus it gives me a tool to use rather than advil and heat. / D is so happy with you-thanked me tons for recommending you. (in the healthcare community for decades)
WOW! I am overwhelmed. By the time we finished, I knew … . It would be mentally invigorating and inspiring to be with you or even in your company. If I were rich I Might even pay just to shadow you. Seriously, I could not be more interested. (seeker)
OMG!
That was an amazing and generous act of kindness!!!
My heart is full! Thank you for that gift. No one has ever done something like that for me.
I bow with gratitude.
Namaste.
Namaste.
Namaste.
No words to respond!
Thank you for your time and talents and for seeing me!
Simply and completely an amazing spiritual experience!
Overwhelmed and still digesting!
Wow!
(University teacher – healthcare)
It's like a miracle!
What you were able to do with my son in such a short time is just extraordinary.
He just kept getting worse instead of better when following the treatment regimen he's been on for the past year. We're hopeful that he'll now be able to start getting off the drugs also. But to go from housebound with fear, anxiety, and depression to seeming like a normal kid again is so wonderful.
Thank You. (hospital employee)
Ha! Amazing! I really can't believe it! Could it really be this easy? This quick?
I've seen every kind of doctor there is, diagnosed with chronic stress disorder, major depression, and anxiety. It surprised me when you asked if I had stomach problems – I do, and the irritable bowel syndrome is sometimes what bothered me most. And then you asked if I had migraine headaches. Bingo. Right again. As you know, my anxiety can't be measured on a scale of 1-10 because it's been way off the chart. You really gave me a completely new way to look at life. A new way to see things differently that gave me hope and realize that I could get control over my pain and misery … and then you showed me how to do that. With all the other stuff that's going on in my life, I know it's not over yet, but to come to the office feeling stressed to a level of 15 on that 1-10 scale, and then 90 minutes later walking down the hall with less than a 1 is more than pretty amazing. You showed me that my problems were just symptoms, and they are all going away. Wow. (school system employee)
I have never, ever written down so many thoughts. I thank you for giving me the opportunity to do so and I really appreciate the responses. I feel closer to God now and closer to Jim. Blessings to you. (PhD / College Dean)
Where do you think most healing (learning / understanding / results) occur? In Business School at KSU, the lesson I remember best, was when Dr. Guy Banville advised that when we were trying to solve a problem for a client … to continue to ask, "Is that the problem, or the result of a problem?". The "result" of problems manifest in various ways as symptoms. Until we're able to get to the root, we continue to suffer. I act as a Guide so you may get to the root of wellness, which is something different for each, unique as are you.
Cooper Integrative Coaching
Dear Mr. Cooper,
I count you as a mentor, and one of my closest personal friends. We joke about it, but you really did teach me about "building character". All of the focused hard work to get from where I was, to where I am, was most certainly constructing my character and I am forever grateful that you didn't make it easy on me, but you did it in a way that also was not difficult, which I find amazing.
You showed me where to find my greatest strength, and how to overcome my deficiencies which included drug addiction that had plagued me for over ten years. Of course the best part was feeling the freedom that came with no longer feeling like a victim with no way out. I now have reclaimed the best in me, and don't walk around worrying about whether or what others see, when they look at me.
I ask that you keep this anonymous, since you know many thousand clients depend upon me. I can only thank God for keeping family and friends safe in spite of my stupidity. I can't believe how lucky and fortunate I am to have not been involved in an accident (which wouldn't have been "an accident") and also to have been able to come back into contact with you in your latest creation of yourself as an extraordinary Guide. And to think … you give me all the credit.
I thank you for my life. I love you my friend.
(When appropriate, this woman is available for phone contact regarding her experience)
Roy,
Thank you so much for the time you spent with me, giving freely of your time and experience so generously. Also thank you for helping my parents. Please come visit another time so we can not work you while you are on vacation. Maybe we could actually go to Yellowstone or someplace fun like that.
----------------------------------
Thank you for all you have done for me, and my mom and dad. I really hope it is not another 20 years before we see each other again.
You spending time with my dad was a godsend for him. I think it showed him that he can have a little independence, that if he just tries he can do some of these things on his own, and not completely lean on my mom. He came home and told stories that sounded like he had fun.
I wanted to update you, I've started swimming at the gym. Two to four days a week. I'm proud of myself for getting over the whole "bathing suit" issue. I'm sure you had something to do with that, so Thanks.
Come visit anytime; you're always welcome.
(Corrections Officer)
Coop
If you only knew how much I think of you. Your wisdom, your guidance, your experience. It is always with me. It inspires me. I have gained much knowledge from you and your life's journeys.
You are there my friend. You are there.
Thank you for being you, and all that you give to me.
I love you,
(Airline Pilot)
Thank you sweet friend!
What a beautiful, compassionate and enlightening letter you wrote me. I have reread it several times and it certainly helps me see my journey in a new light. I am grateful for all the excitement and love you put into your words... and I enjoyed reading every one of them!!
I'm excited by your vision for the future Roy!
Gosh, you sound so different now, superhuman I'd say! You are truly untouchable. Nothing can harm you. You show such mastery in your acceptance of all there is. Thank you for being such a great teacher.
May the sun warm you and remind you of the light that you are!
Love, (Executive Coach)
Roy. You have helped me come back to life. A couple months ago I would have thought that I'd be dead by now, since I had no energy to care for myself after receiving that dismal diagnosis from my doctors in the hospital.
One year later … I can't believe what I was able to do, to get back my energy – it was mostly a matter of believing, just like you said, and as evidenced from all those stories you told me, and videos and articles of others who didn't accept "the expiration date" given by their medical staff. You helped me see how powerful we can be. Now I'm enjoying everything, and most of all walking up the street to see my grandchildren.
Two years later … Still alive and kicking. 88 and still shopping and laughing. What a great birthday party this was. I'm glad I decided not to listen to those doctors who gave me the death sentence. I still don't need that damn oxygen contraption they wanted to send over.
Love, M
(prognosis was "There is nothing we can do; you'll continue to get worse." Your heart and lungs are deeply damaged and declining. You'll probably leave the hospital with oxygen and need to use that for the rest of your life. To her question, "How long do I have?" … "Of course we can't say exactly, but maybe 6-months.")
Dear Roy,
This short email to modestly but genuinely THANK YOU so much for generously sharing your treasures, resources and love over the last weeks. They have been beautiful gifts, above all, the audio file you recorded. MERCI!!!!
SendingU Alpine energies. (Personal Coach)
*There are dozens more … just send a note if you want to read them.