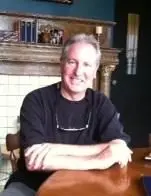 Roy Cooper, author of dozens of articles on wellness and personal empowerment published on sites approved by Psychology Today, and the American Association of Professional Hypnotherapists, is a Wellness Educator, Human Intelligence Technician, Certified Clinical Hypnotherapist, as well as Thought Field, and Emotional Freedom Therapy practitioner.

He is the author of a soon to be released book, "Stop The Pain" and specializes in Stress Relief, Pain Control and Elimination, Self-Image and Confidence, and Peak Performance for individuals and businesses. He offers expert Coaching for Stressed Relationships, as an approved source to administer The Gottman Checkup ... perhaps the finest tool available (see page RELATIONSHIPS).

Roy is a student of human behavior and transpersonal psychology, working as a Wellness Educator, utilizing a number of energetic modalities to facilitate personal empowerment. As an author, he provides an expression of hope and possibility in boosting individual creative potential. You Can!
What If You Could . . . do anything . . . Better?
What If . . . there was an easy process where you could just


Flip The Switch, Tune In, and get Turned On to a revolutionary method of non-pharmaceutical, non-invasive, natural wellness.
There Is. and You Can.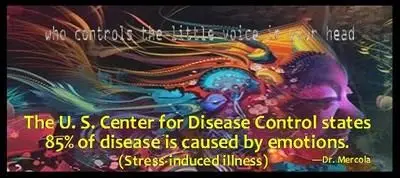 Did You Know? . . .
The U.S. Center for Disease Control and Prevention (CDC) acknowledges that about 85% of all dis-eases have ties to emotional issues … stress induced illness. As the leading authority on disease, should we listen to what they're acknowledging, even though they may not be making attempts to make this "front page news"?
What if … what we thought we knew and how we treat many illnesses … was mostly wrong? Some will say that's absurd, others will be bitter about discovering the reasons how and why we're unintentionally by some and intentionally by others, being misled … and then there will be those who greet the news with enthusiasm, knowing that it's a new sign of hope for overcoming many health issues that currently represent a tremendous drain on so many resources … physical, mental, financial burdens that can be dissolved ... and production in everything we do improved.
There are doctors who have been successfully treating patients for decades with the processes learned and applied at FTS (FlipTheSwitch). Even though there are literally many thousands of cases that patients call "miracles" regarding their newfound wellness, MOST people would still think it not possible.
If you'd like to step into the world of possibility , with an open-mind, we'll let you prove to yourself that there could be something better waiting for you. The Guarantee … is the industry leader. It's simple. You must be satisfied with your experience, or you pay nothing. Wouldn't you like a Guarantee like that for everything in life?
My type of wellness practice is referred to often as "complementary" or "alternative". My own personal physician advised me not to think of myself or what I do as alternative. He said, "Healing is healing no matter what method is used, or how it occurs." I believe my practice offers an alternative that complements existing allopathic medical practices. In many cases, clients have selected and chosen to call me "as a last resort". They tell me this, and that is Great News! Because then I know that they're ready to really accept what might be one of the best decisions they ever made.
"The Last Resort" … to me it sounds like a place you go and become so comfortable, that you just don't need to go to any other resort … you just come back to the same resort when you need to "de-compress" and relieve the pressures of the stressors both physical and emotional that generate so many symptoms that we label with names so we'll know what drug to buy for what symptom which has been now established as an illness with a name. Don't read this incorrectly. I love and respect doctors, nurses, and all practitioners who devote themselves to the service of helping others improve their lives.
But if the CDC is right , we have an extraordinary opportunity to make things … better. Quickly. Naturally. Without the side-effects of drugs, which by the way aren't really "side-effects" at all; they're the effects of the drug, which is numbing a Symptom, and not addressing the cause. Until we treat the cause, all we'll do is mask symptoms. When we attempt to selectively numb one thing, something else always suffers the consequences. Drugs can be a best solution for short-term pain, but if you're able to restore homeostasis, letting the body return to its' natural balance, those "side-effects" may get stopped-short of long-term consequences. Do you agree? It's important to believe in your course of action and treatment. It's vital.
So I ask you … where do you go to discover your own best truth … the truth you can really rely upon and trust? Doesn't that little voice of intuition often speak to you, telling you what you should do? Haven't there been plenty of times when it's been right on, and many other times when you've ignored it, perhaps with the thought that "it just couldn't be", or maybe you were ever so quickly diverted from the truth because of all the impressions that continually bombard our consciousness telling us what to think. How many pharmaceutical ads do you see on TV. Even "the ones you tune out" are seeping in … providing a subconscious message if you see the images or hear the sound.
Read the Introductions to various processes on the pages that follow, and consider scheduling an appointment now. Satisfaction : Guaranteed.
If you were to know one thing ... know this ... Your Ability to heal comes from knowing, that you will heal.
Does spiritual healing and prayer really work?
A recent survey of over 4,000 nurses found that 80 percent felt that spirituality should be covered in nurse education as a core aspect of nursing. Why? Because it works , and because it falls inline with new theories on consciousness.

Physicist Gerald Feinberg stated, "If such phenomena indeed occur, no change in the fundamental equations of physics would be needed to describe them." Henry P. Stapp of the University of California-Berkeley states , "Our human thoughts are linked to nature by nonlocal connections: what a person chooses to do in one region seems immediately to effect what is true elsewhere in the universe ." Compelling evidence suggests that those who follow a spiritual path in their life live several years longer than those who do not follow such a path, and that they experience a lower incidence of almost all major diseases .

A survey of American family physicians found that 99 percent are convinced that spiritual beliefs can heal, and 75 percent believe that prayers of others can help a patient recover. It is well known scientific knowledge that praying for patients helps them heal faster. "Developing research shows that spiritual healing through other people's prayers (intercessory prayer) reduces the need for breathing machines and drug treatment using antibiotics or water pills in heart patients" - WebMD. So we know that everyone believes this and has faith that our intentions can cause healing effects, but are there any individual scientifically stable studies to give credence to spiritual healing? Here is just one.

Dr. Glen Rein (PhD) discovered that loving energy sent through intent has conformational changes on the human DNA molecule. The DNA molecule actually unwound and began to heal itself when in the presence of loving energy sent through intent . The DNA molecule began to heal itself ONLY when sent the energy of love through conscious intention, and did the opposite when sent thoughts of tension and anger. "Effects of Conscious Intention on Human DNA" is the name of the study and here is a link to the original study.
http://www.item-bioenergy.com/infocenter/ConsciousIntentiononDNA.pdf

So ... are you ready to trust that intuitive impulse to "make the call"? Here's another acronym that I think is really good. HYPNOSIS: Help Yourself Positively Now Or Suffer In Silence. Hypnosis is one of the approaches available at FTS. Dr. Bruce Lipton, PhD has called it "a type of Super Learning".

If you've been Waiting and Wanting ... Wanting Something to Change ... It's Time; It's Your Turn. Flip The Switch. Call Now 760.705.8020
Common Questions:

How can therapy help me?
A number of benefits are available from participating in therapy. Therapists can provide support, problem-solving skills, and enhanced coping strategies for issues such as depression, anxiety, relationship troubles, unresolved childhood issues, grief, stress management, body image issues and creative blocks. Many people also find that counselors can be a tremendous asset to managing personal growth, interpersonal relationships, family concerns, marriage issues, and the hassles of daily life. Therapists can provide a fresh perspective on a difficult problem or point you in the direction of a solution. The benefits you obtain from therapy depend on how well you use the process and put into practice what you learn. Some of the benefits available from therapy include:
Attaining a better understanding of yourself, your goals and values
Developing skills for improving your relationships
Finding resolution to the issues or concerns that led you to seek therapy
Learning new ways to cope with stress and anxiety
Managing anger, grief, depression, and other emotional pressures
Improving communications and listening skills
Changing old behavior patterns and developing new ones
Discovering new ways to solve problems in your family or marriage
Improving your self-esteem and boosting self-confidence

Do I really need therapy? I can usually handle my problems.
Everyone goes through challenging situations in life, and while you may have successfully navigated through other difficulties you've faced, there's nothing wrong with seeking out extra support when you need it. In fact, therapy is for people who have enough self-awareness to realize they need a helping hand, and that is something to be admired. You are taking responsibility by accepting where you're at in life and making a commitment to change the situation by seeking therapy. Therapy provides long-lasting benefits and support, giving you the tools you need to avoid triggers, re-direct damaging patterns, and overcome whatever challenges you face.

Why do people go to therapy and how do I know if it is right for me?
People have many different motivations for coming to therapy. Some may be going through a major life transition (unemployment, divorce, new job, etc.), or are not handling stressful circumstances well. Some people need assistance managing a range of other issues such as low self-esteem, depression, anxiety, addictions, relationship problems, spiritual conflicts and creative blocks. Therapy can help provide some much needed encouragement and help with skills to get them through these periods. Others may be at a point where they are ready to learn more about themselves or want to be more effective with their goals in life. In short, people seeking therapy are ready to meet the challenges in their lives and ready to make changes in their lives.
What is therapy like?
Because each person has different issues and goals for therapy, therapy will be different depending on the individual. In general, you can expect to discuss the current events happening in your life, your personal history relevant to your issue, and report progress (or any new insights gained) from the previous therapy session. Depending on your specific needs, therapy can be short-term, for a specific issue, or longer-term, to deal with more difficult patterns or your desire for more personal development. Either way, it is most common to schedule regular sessions with your therapist (usually weekly).
It is important to understand that you will get more results from therapy if you actively participate in the process. The ultimate purpose of therapy is to help you bring what you learn in session back into your life. Therefore, beyond the work you do in therapy sessions, your therapist may suggest some things you can do outside of therapy to support your process - such as reading a pertinent book, journaling on specific topics, noting particular behaviors or taking action on your goals. People seeking therapy are ready to make positive changes in their lives, are open to new perspectives and take responsibility for their lives.
What about medication vs. therapy?
It is well established that the long-term solution to emotional problems and the pain they cause cannot be solved solely by medication. Instead of just treating the symptom, therapy addresses the cause of our distress and the behavior patterns that curb our progress. You can best achieve sustainable growth and a greater sense of well-being with an integrative approach to wellness. Working with your medical doctor you can determine what's best for you, and in some cases a combination of medication and therapy is the right course of action.
Do you take insurance, and how does that work?
All plans are acceptable. If you have insurance, please let us know. Plan to pay $35 cash, check, or credit card as the co-pay for "Outpatient Care". We also offer our "Always Affordable Pricing Plan". Some helpful information that extends beyond many plans:
If you have insurance, your payment beyond $35 for each hour session will be covered.
Your number of annual therapy sessions will not be limited.
Does what we talk about in therapy remain confidential?
Confidentiality is one of the most important components between a client and psychotherapist. Successful therapy requires a high degree of trust with highly sensitive subject matter that is usually not discussed anywhere but the therapist's office. Every therapist should provide a written copy of their confidential disclosure agreement, and you can expect that what you discuss in session will not be shared with anyone. This is called "Informed Consent". Sometimes, however, you may want your therapist to share information or give an update to someone on your healthcare team (your Physician, Naturopath, Attorney), but by law your therapist cannot release this information without obtaining your written permission.
However, state law and professional ethics require therapists to maintain confidentiality except for the following situations:
* Suspected past or present abuse or neglect of children, adults, and elders to the authorities, including Child Protection and law enforcement, based on information provided by the client or collateral sources.
* If the therapist has reason to suspect the client is seriously in danger of harming him/herself or has threated to harm another person.
What Defines Flip The Switch?
Every business is defined by its' people, and when the company lives by a Mission Statement that places the well-being of the client ahead of everything else ... the actions that arise from the intentions carrying a powerful expectation of success (for the client) define that organizations future ... creating its' destiny.

At FlipTheSwitch, "We provide R elavant E ducation for A uthentic L iving." We're on the cutting edge of change, providing therapeutic and personal empowerment programs that greatly accelerate results.

Our programs and processes are crafted to the unique needs of the individual, and offer an assortment of therapies along with our exclusive be FIT with ET, which may define the future of emotion-based clinical therapy. It really is quite unique.

Look at what others have said about the techniques that represent
only part of what we're doing here:
Come in so we can explain the " what this is ", " how it works ", and " teach you how " to integrate it into everything you do to achieve greater results.

Eric Leskowitz, M.D. / DIRECTOR, INTEGRATIVE MEDICINE TASK FORCE, SPAULDING REHABILITATION HOSPITAL, DEPT OF PSYCHIATRY, HARVARD MEDICAL SCHOOL said, "As a psychiatrust with over 25 years of clinical experience, I see this as the most promising new treatment I've ever encountered. "
--and you can get that treatment here--

Wendy Hill, PhD / CCHt was a psychotherapist for 25 years, who switched to another modality of treating clients, because it was much faster, and it worked .
Roy Cooper, CCHt of FlipTheSwitch obtained one of his certifications in this process at her school in Encinitas,CA.
--discover those fast results here--

Dr. Mercola , the Founder of the most visited natural health site in the world, says this about one of the methods we use at FlipTheSwitch ...
"Nothing comes closer to 'magic' than the positive rsults I have personally witnessed using this on thousands of my patients who suffered from physical and emotional pain and illness."
Watch this very short video.
It is symbolic, of "how easy it could be"
to Flip The Switch, on whatever you'd like to change / improve in your life. As we say ... "Talk to us about whatever it is that you might like to change ... whatever you've experienced, or been told could not be changed." Yes. Talk to us about that.
I AM JUST ONE PERSON - Click to Play Video
Out of hopelessness ... comes hope.

The Initial Telephone Consultation is complimentary; Tell me what you need ...
I'll tell you if I believe I can help.

I cannot help everybody, but I can teach most people who can learn how to help themselves.

If you will let me, sooner than you expect, I will guide you to the intersection of discovery and transformation , and guarantee you'll see it was one of the best decisions you ever made ...
one you must be satisfied with, or your session is free.

The Guarantee is The Industry Best ...
"You MUST be satisfied, or your session is Free."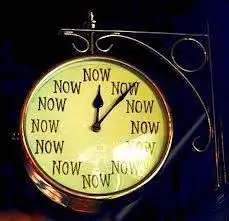 Stress Reduction: You cannot be optimally healthy if you avoid addressing the emotional component of your health and longevity, as your emotional state plays a role in nearly every physical disease - from heart disease and depression, to arthritis and cancer. Meditation, prayer, social support and exercise are all viable options that can help you maintain emotional and mental equilibrium. I also strongly believe in using simple tools (as offered at FTS) ... to address deeper, oftentimes hidden, emotional problems. --Dr. Mercola
--we provide those tools he speaks of here--

You Know What Time It Is.
It's Your Turn.
FlipTheSwitch.


Over 400 different approaches
Our Exclusive beFIT with ET indeed ... changes everything!
There are over 400 different psychological approaches or methodologies being used today in therapy, coaching, business, and personal development. I've mentioned "doctors treating symptoms" and prescribing pharmaceuticals to numb our pains, be they physical or emotional.
Therapists have been doing the same thing or something very similar. Until very recently, I had been doing the same thing – perpetuating a dogma. One of my breakthroughs came a couple years ago when enrolled in "Advanced Hypnotherapy for Hypnotherapists" with Wendy Hill, PhD in Encinitas, CA. Wendy had been a psychotherapist for 25 years before switching almost exclusively to an alternate method, because results were so much faster. I learned through her while working together with a client of hers, how to "make the process easy" … easier than I had imagined it could possibly be. That concept has evolved into the revolutionary treatment be FIT , developed by and offered exclusively by FTS (FlipTheSwitch).
Dr. Hill decided that it really wasn't appropriate to have "clients for life" visiting her every week for years. There had to be a better way. It was obvious this was a similar form of "masking" because results were not quickly getting to the core issue creating the painful emotional symptoms displayed by her psychotherapy clients.
A psychology pioneer, William James, stated that "If fundamental principles governing psychology were ever discovered, it would be the most important discovery for humanity since we mastered fire." I believe those principles have been discovered , and that there is a growing understanding of them, perhaps particularly in Europe. There is a way to truly get to "the core issue" with a process that may begin with many of the methodologies that we've been using. But TFT Thought Field Therapy, EFT Emotional Freedom Therapy, Talk Therapy, CBT Cognitive Behavior Therapy, NLP Neuro Linguistic Programming, Positive Psychology, Visualization, and hundreds more … are "external-based" fixes that of course can have great curative effects. But if we're applying "an external salve", then we're still not treating the root problem, which is internal. I'm speaking here of something beyond the therapy or hypnotherapy subconscious processes that resolve and provide improvement … I'm talking about teaching a client how to self-regulate … always … for whatever external situation is affecting them in the moment.
And that's revolutionary. It goes to understanding the nature of our ability to self-correct. What would life be like, if you possessed that ability? Without it, what is the value of your "future loss" … absent of all the benefits like personal wellness, saved time, and improved relationships?
I'd like to teach you to be FIT . You've been waiting and hoping. It's your turn now. Take action. Flip The Switch to tune in and turn on just what you need to access that best version of yourself. Contact me. Satisfaction is Guaranteed.
"Student: Dr. Einstein, Aren't these the same questions as last year's [physics] final exam?
Dr. Einstein: Yes; But this year the answers are different."
― Albert Einstein